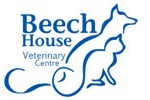 Project:  Internal refurbishment and reactive maintenance 
"We have used Image Ltd to do a number of refurbishment projects, two of these have been converting retail/hairdressing premises into Veterinary consultation Surgeries. We have always found Image to be polite, professional and considerate when dealing with ourselves and our neighbours. They are always willing to listen and impart advice if they think this will help and are good at keeping you informed throughout the process. They work hard to keep to timescales, outside influences permitting. We would quite
happily use Image again if the need arises".
Jane Clarke